Welcome to the Dream Life Mastery Affiliate Program
Earn 75% commissions on any of our hypnosis tracks, PLUS earn 50% commissions of our $500 'Dream Life Mastery System' program, which sells on the backend.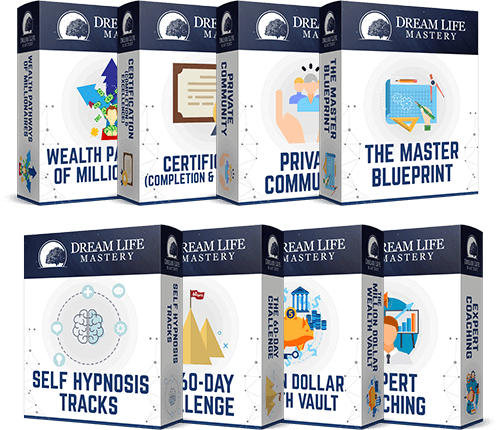 Enter Your Details Below To Get Instant Access Now!
Already registered your email? Go directly to the Affiliate Tools Page HERE
We don't sell, rent, lease, or give away user email addresses. We will not share your email information with third parties.
The earnings that affiliates are making from this hot new program are phenomenal.
AND… With these being such crazy high quality products, the overall refund rate is under 6%!
Here are some quick stats…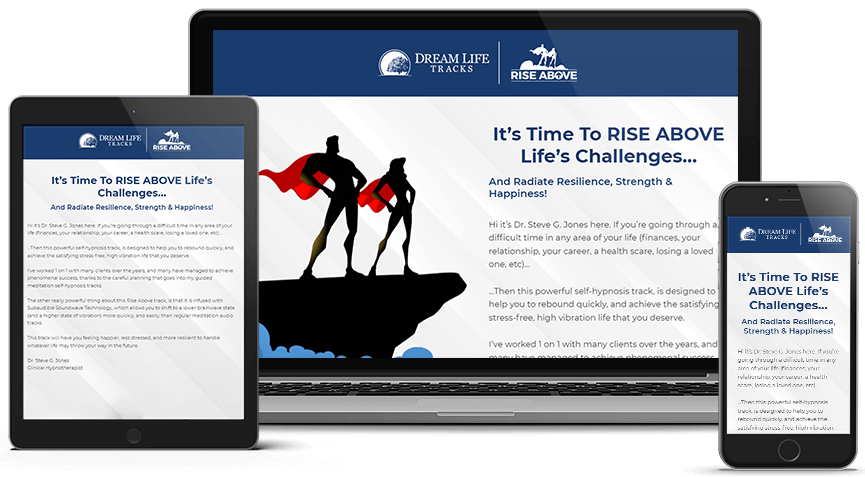 Rise Above
Average EPC $1.47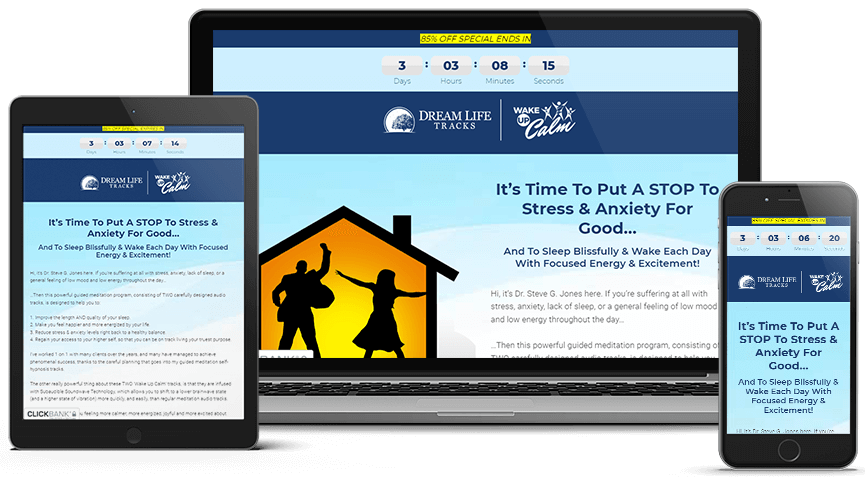 Wake Up Calm
Average EPC $0.72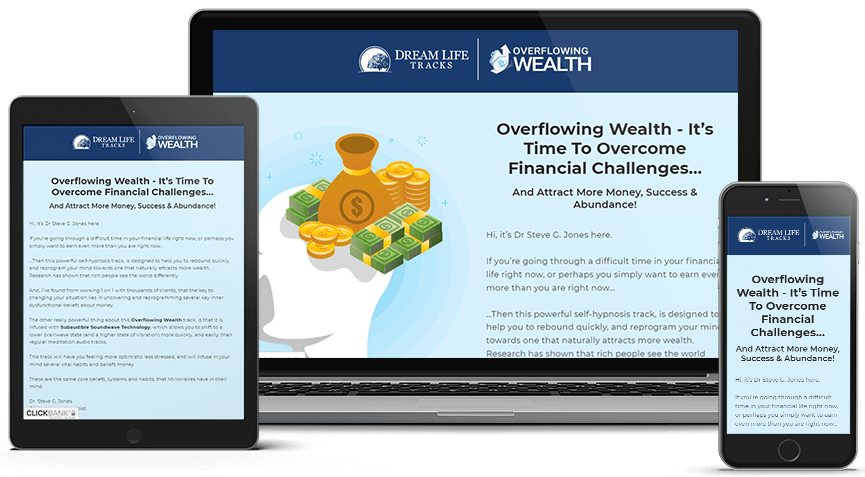 Overflowing Wealth
Average EPC $1.71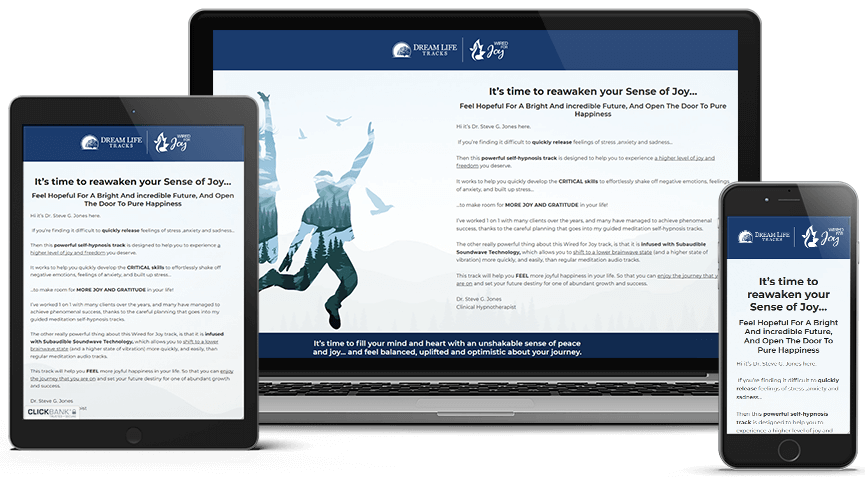 Wired For Joy
Average EPC $1.39
How are we able to achieve such high EPCs on the low ticket products?
Firstly the upsell take rate is high. For instance, in the case of Rise Above, half the epc is in the upsells.
Secondly, the full pricing of those products is much higher, and people can come to our website www.dreamlifetrack.com and see the offers ranging from $69.95 to $119.95.
As a result, when they see you, the affiliate, offering a special on one of these for $9.95, they see that as excellent value, and wish to snap it up before it expires.
But… The earnings don't stop there.
A percentage of the people who buy from us, also go on to join us for some of our free 'masterclass' sessions.
And several of them at the end of one of those sessions, decide to join our MASTERY program.
And that pays out 50% commissions on a $499.95 sale.